Naked & Famous
For whatever reason, I have a special place in my heart for equal-parts cocktails. Complex recipes can be fun in their own way but let's be honest, when you're making drinks at home it's nice to keep it simple. It's even better when real simple also equals really good.
Enjoy this riff on a classic "Last Word" cocktail...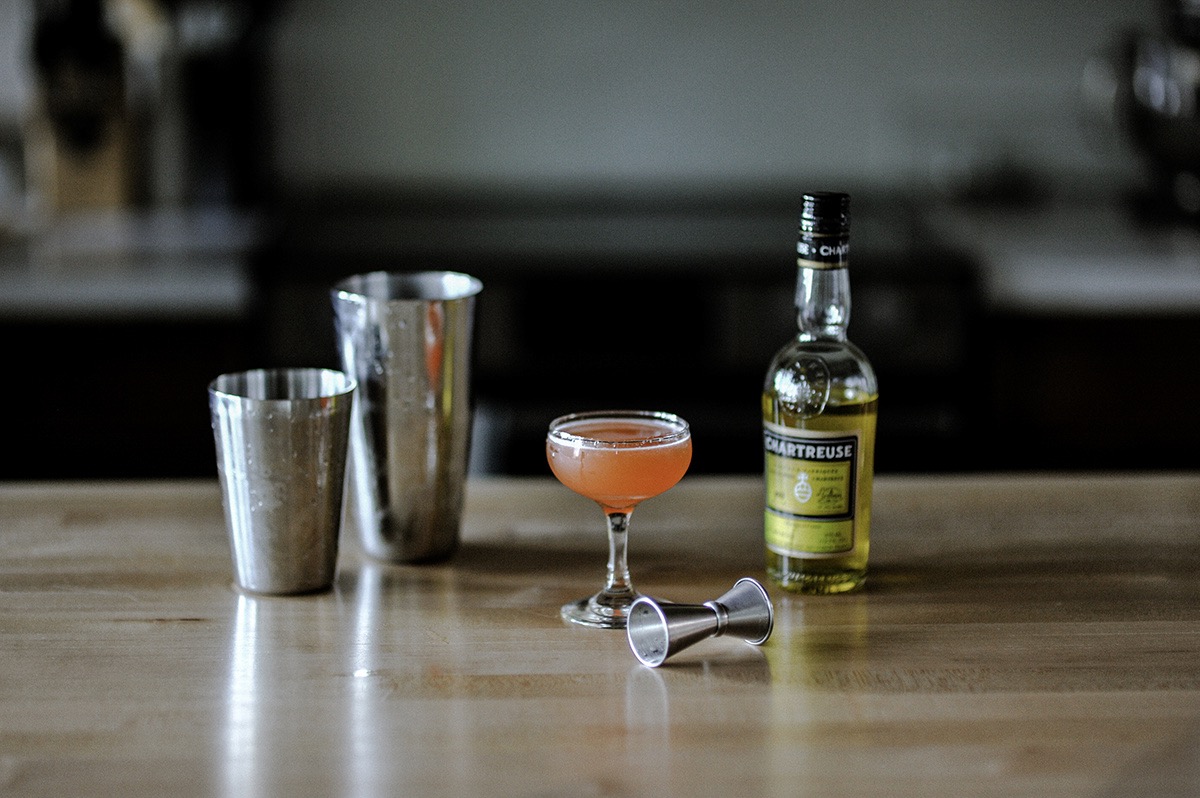 3/4 oz mezcal
3/4 oz Aperol
3/4 oz Yellow Chartreuse
3/4 oz lime juice
instructions:
Add all ingredients to shaker and shake with ice. Double-strain into a chilled coupe and serve up (= without ice).
Recipe credit: Death & Co.