The Walter Collective gin & vodka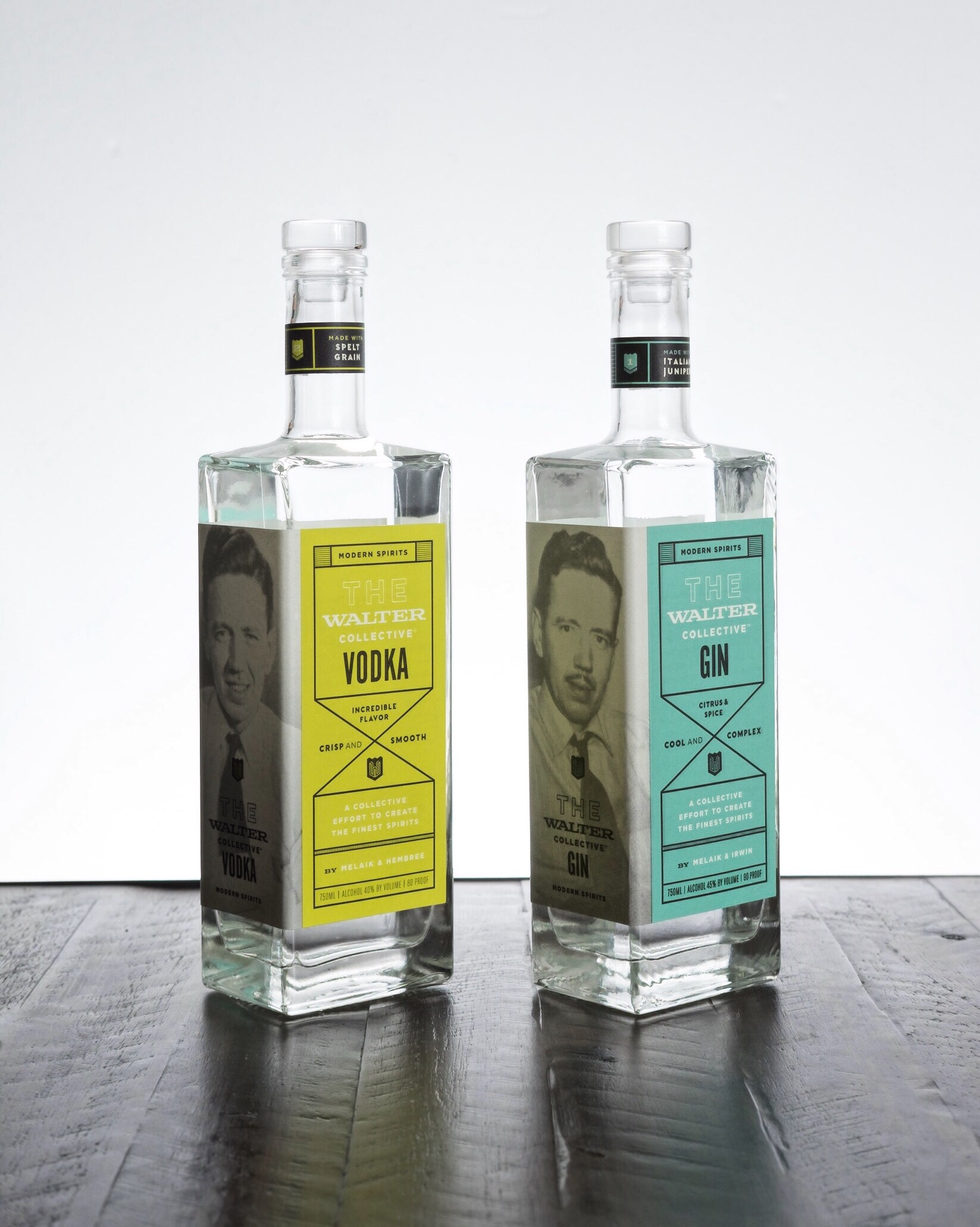 The Walter Collective, gin & vodka
AGE: n/a
COST: $30-$35
ABV:
Gin: 45%
Vodka: 40%
DEFINING FLAVORS:
Gin: Citrus & Spicy
Vodka: Nutty
The Walter Collective is another one of my favorite Pacific Northwest brands that makes exceptional products at a very reasonable price point.
I've never been a guy to drink gin neat, but The Walter Collective has changed me. It's pretty citrus-forward (think grapefruit and lemon) but has some other interesting flavors going on that are subtle but still noticeable, like cardamom and cassia (a relative of cinnamon). At around $35 for a 750ml bottle, it may be more costly than your go-to bottle of Beefeater but make no mistake, this is a bargain for this level of quality.
Their vodka is also fairly unique in that it is made form spelt (a nutty, ancient grain) and triticale (a hybrid of wheat and rye). Most vodka these days is tasteless and basically interchangeable between brands, but not so with The Walter Collective. They take care to not over-distill or filter their vodka in order to preserve more of its natural character. Try it out neat and you might pick up on the subtle nuttiness from the spelt. It also has a really pleasant and creamy mouthfeel. I hate when people describe spirits as "smooth" (because what does that really mean?!) but it's hard to not use that word here.
These are two very quality bottles that I will be reaching for often in my home bar.