Shut Up & Play The Hits
Apart from a cocktail recipe or photo "looking good," I don't usually get a lot of feedback on the drinks I come up with. I love sharing digital drinks with you all, but it's easy to get stuck in my own head & wonder if anything I'm creating would be enjoyable to anyone other than myself.

My friend Robbie let me behind his bar at Botanist to serve a few cocktails I came up with. It was tough, & I have a renewed appreciation for what you career bartenders do every single night. But I loved the chance for people to actually try some of my stuff & get some real, honest feedback.

For this recipe, I wanted to make like a Last Word + Piña Colada sort of thing. I initially felt like it was my weakest recipe, but it ended up being the clear favorite of the night. Funny how that goes!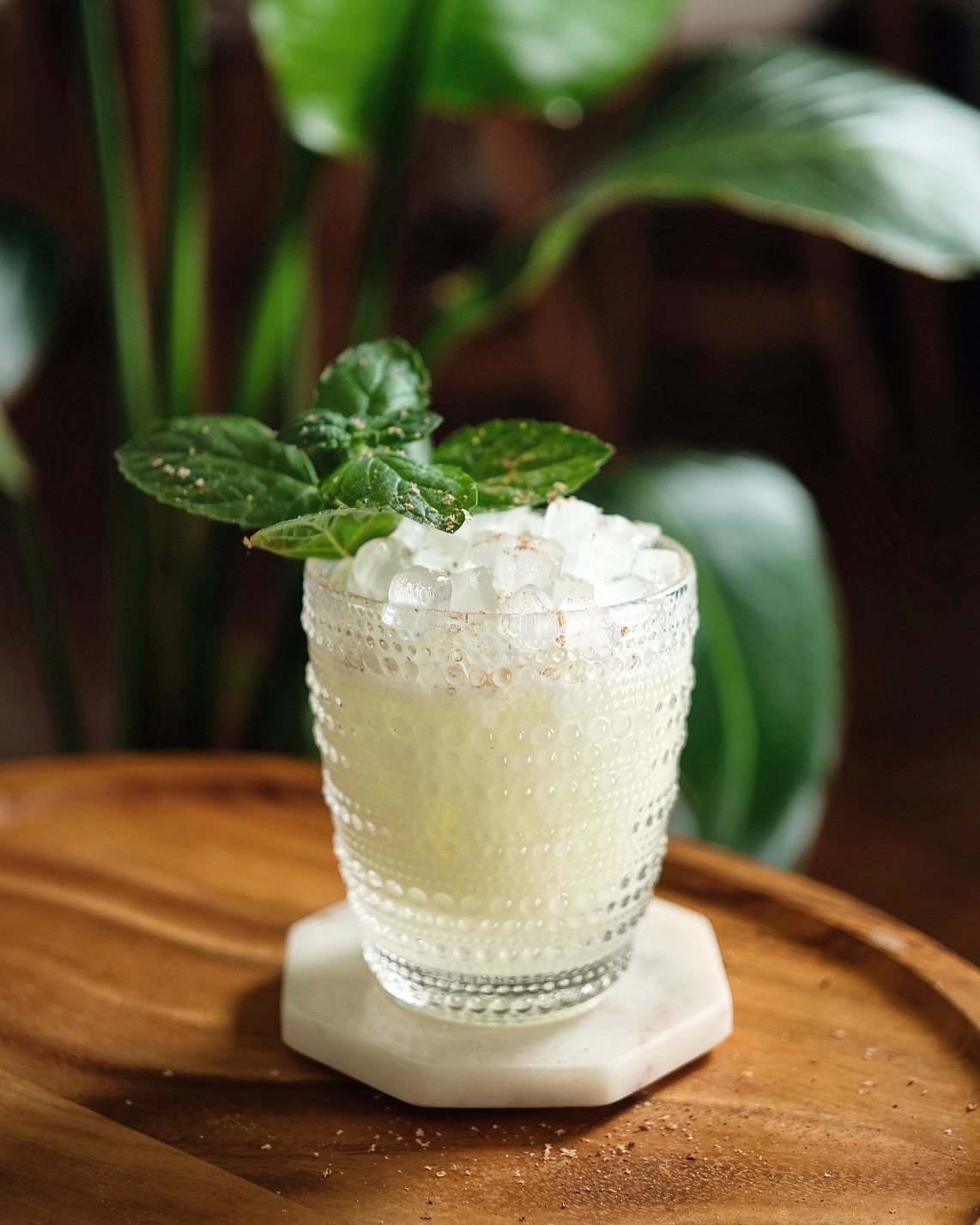 1 oz The Walter Collective Gin
¾ oz Green Chartreuse
¾ oz fresh lime juice
½ oz cream of coconut
½ oz orgeat
3 dashes orange bitters
instructions:
Combine ingredients & shake with ice. Strain into a rocks glass & fill with cobbled ice. Garnish with a large mint sprig & top with fresh grated nutmeg.
Try these other "refreshing" cocktail options: