Down in Flames
With imaginative seafood dishes & an exciting, ever-changing cocktail menu, Normandie is a welcome new addition to Portland Oregon's dining scene. After taking a seat at the bar, you might pick-up on some subtle nautical vibes with drink names like "Fisherman's Grog" or a delightfully brine-y martini made with squid ink.
Co-owner, Judson Winquist, is an industry veteran who has been hard at work building out Normandie's beverage program. He was willing to share this recipe for one of their most popular cocktails. According to Winquist, it drinks like a smoky Old Fashioned, featuring a split base of high-proof rye whiskey as well as mezcal.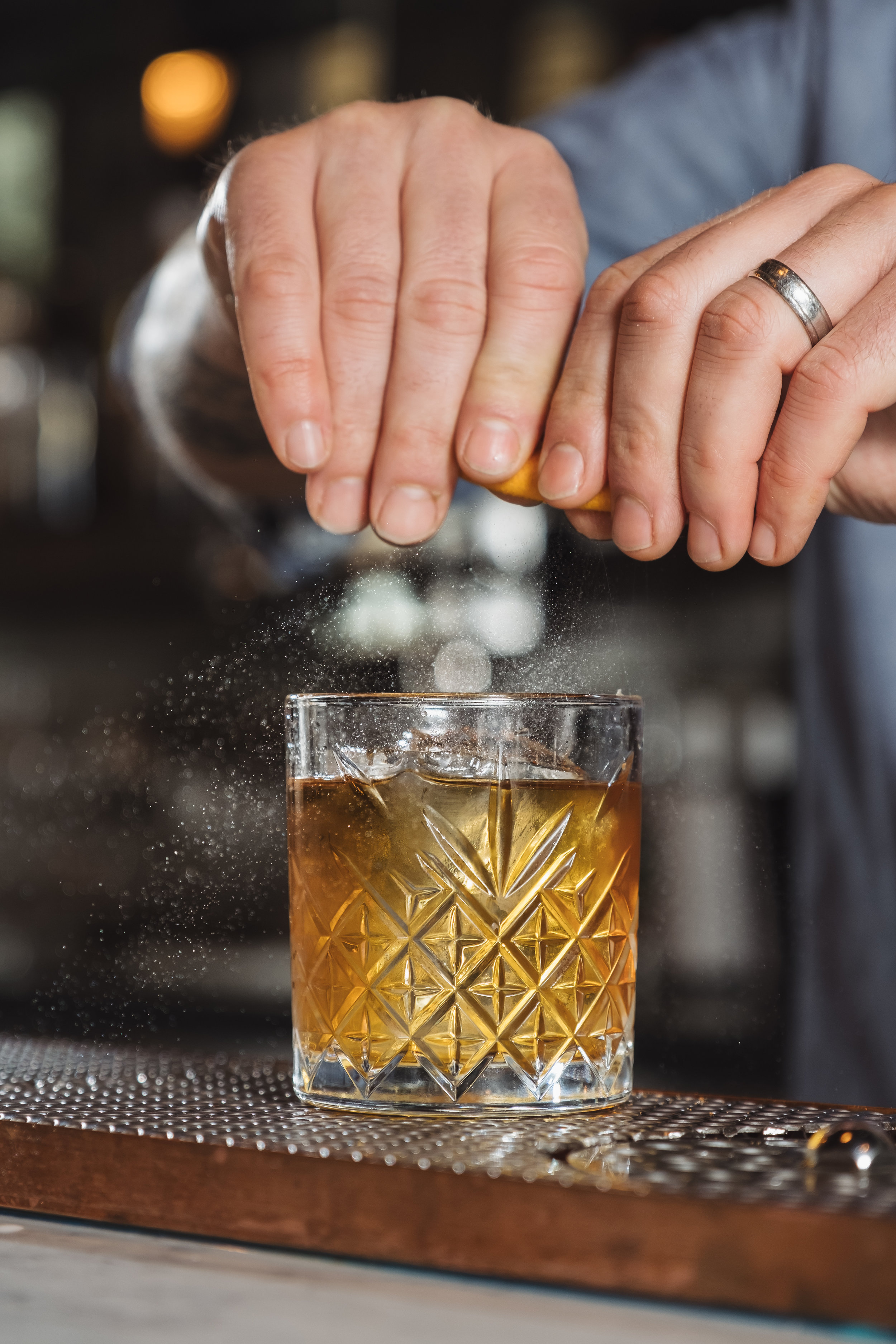 1 oz Banhez Mezcal
3/4 oz Old Overholt Bonded Rye Whiskey
1/2 oz Punt e Mes
1/4 oz Combier Orange
1/4 Creme Cacao
2 dashes molé bitters
instructions:
Combine ingredients in a mixing glass & stir with ice until chilled.
Strain into rocks glass over a large cube.
Gently express an orange peel over the top of the drink & garnish.
Recipe by Justin Winquist