Blush Margarita
For whatever reason I've been on a big rosé kick lately. So naturally it's been finding its way into more and more of my cocktail creations.
One evening, I threw the tale end of a bottle of rosé wine in a sauce pan with some sugar and made a simple syrup. With the ol' Instagram holiday #InternationalMargaritaDay fast approaching, I had this idea of using my new syrup to make a Rosé Margarita. But I didn't want it just to be a marg with rosé syrup in it. It had to be different and kinda "elevated."
Inspired by one of my bartender friends, I attempted to make a stirred-clear margarita by leaving out the lime juice and adding in citric acid solution. However, it just didn't feel right to me and just kinda felt like a tequila martini or something. For a really good margarita, you just need fresh lime juice.
I didn't give up on my clear marg dreams though. Thankfully, I have friends who run cool bars that have fun, expensive equipment that can clarify lime juice. I hit up my buddy Collin Nicholas at Topé and with our powers combined, we put together this pretty delicious recipe.
Note that you don't necessarily need clarified lime juice to make this margarita. Normal, fresh lime will do but you'll want to shake rather than stir. If you want that clear-marg-magic though and don't have a fancy centrifuge, squeeze some lime juice into a coffee filter and let it filter overnight. It won't be perfectly clear, but pretty darn close!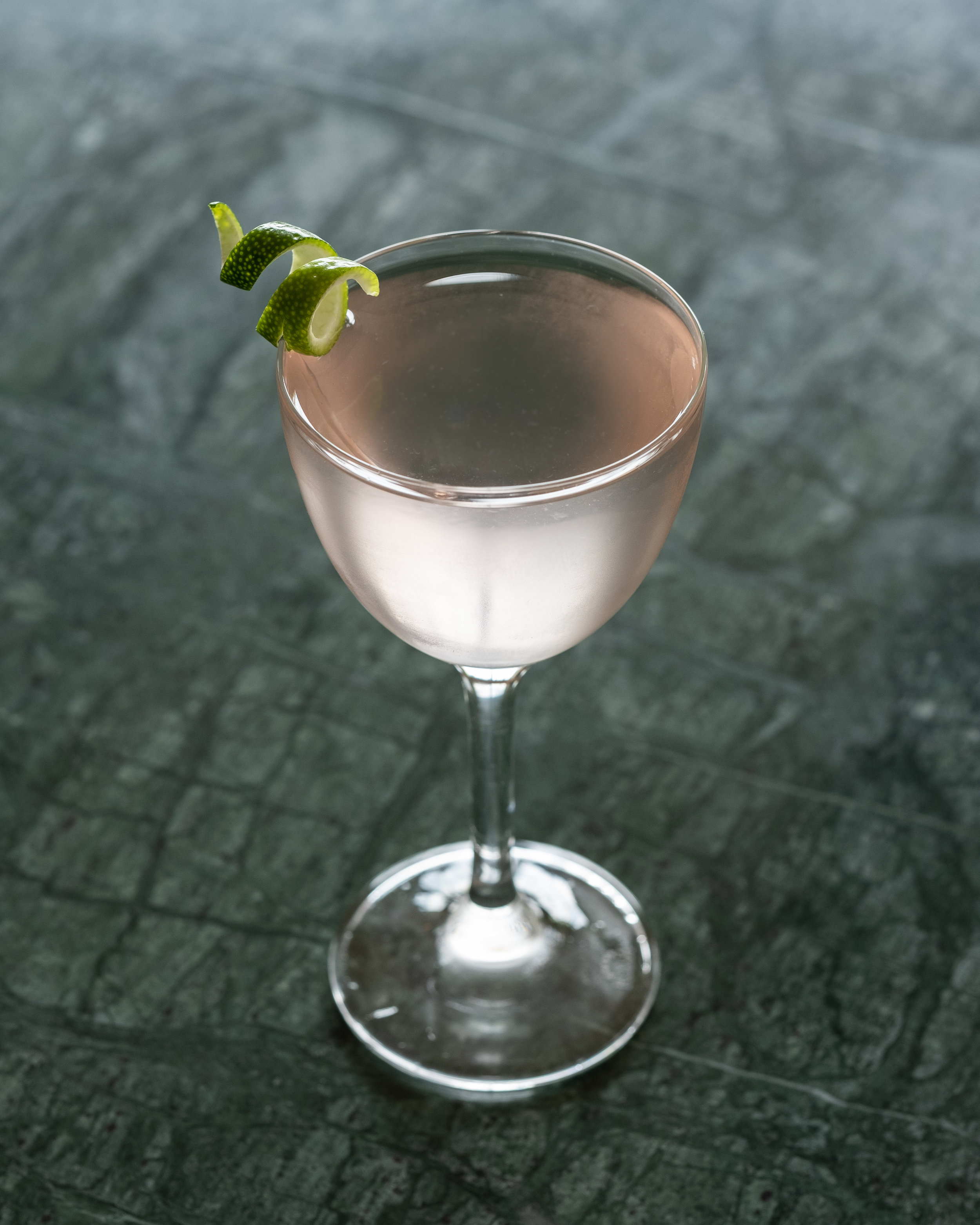 1.5 oz Silver Tequila (preferably Roca Patron Silver)
1/2 Fino Sherry
1/4 oz Cointreau
3/4 oz clarified lime juice
1/2 oz Rosé simple syrup
instructions:
Combine ingredients in a mixing vessel and stir until properly chilled and diluted. Strain into a Nick & Nora glass and garnish with lime zest.
Rosé Simple Syrup:
Add 6 oz of rosé wine to a sauce pan along with equal parts sugar. Heat on medium and stir until sugar is dissolved. Let cool and pour into a resealable container and store in the fridge.
Try some of these agave-based recipes: