Clover Club
An old, pre-Prohibition classic. The Clover Club is light, simple and hella photogenic!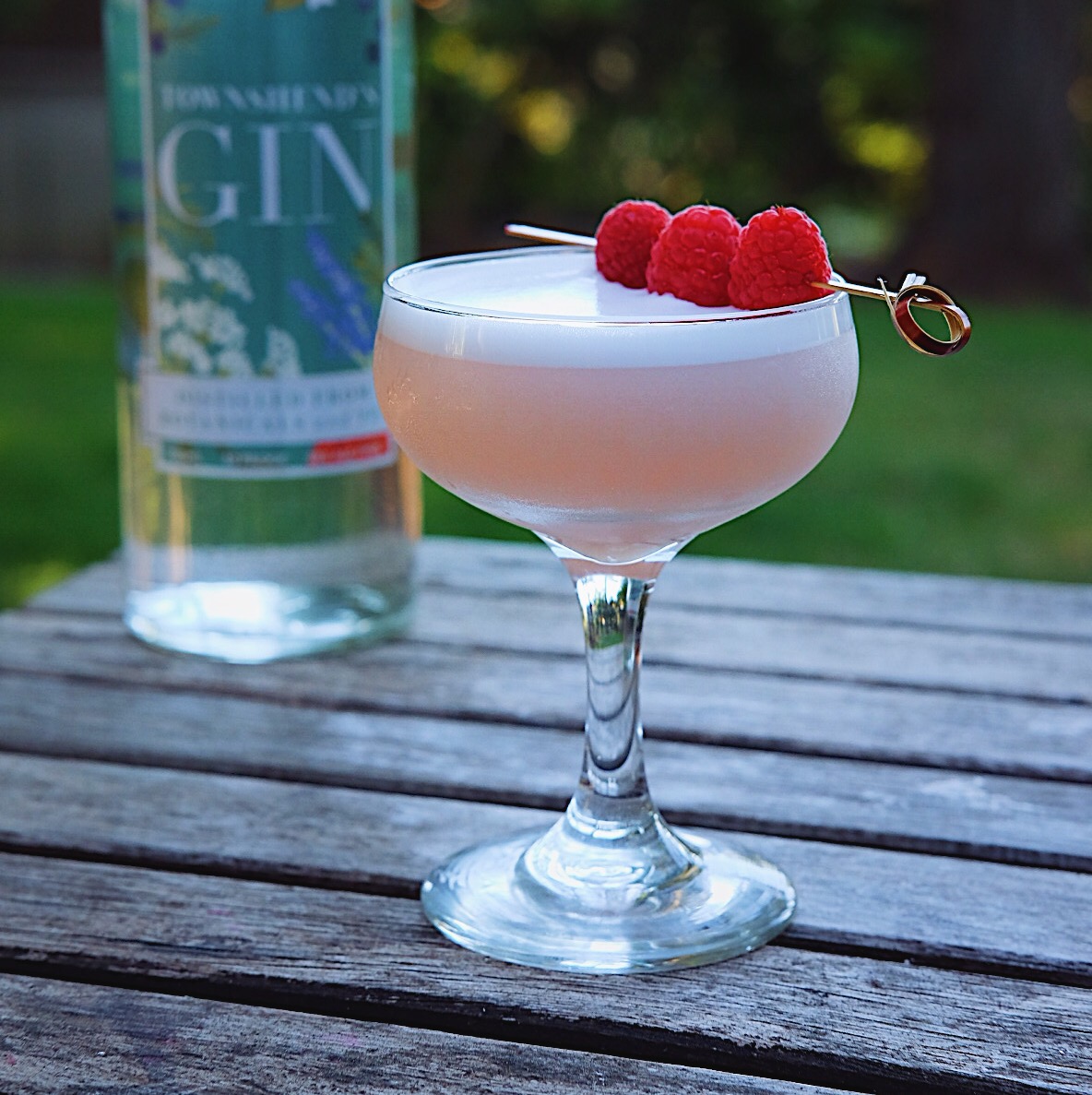 2 oz gin
1/2 oz fresh lemon juice
1/2 oz raspberry simple syrup
1 egg white
Garnish: 3 skewered raspberries
instructions:
Add all ingredients to shaker. Since you're using egg white you'll need to "dry shake" (=shake without ice) to break down the proteins. After that, add ice and shake until chilled. Double-strain into a chilled coupe and serve up. Skewer three raspberries and place on top of the drink.